Search
Find what you're looking for
Document management with BSCW is enhanced with search tools for reliably locating content. The search functions permit detailed queries according to content, date of creation or special metadata as an example.
The content search reveals information from standard document formats including MS-/Open-Office and PDF.

The BSCW search function consists of simple and always-available quick search box and a powerful yet easy-to-use dynamic search form that makes construction of a complex query a snap. Search queries can be saved for later re-use and shared with other users.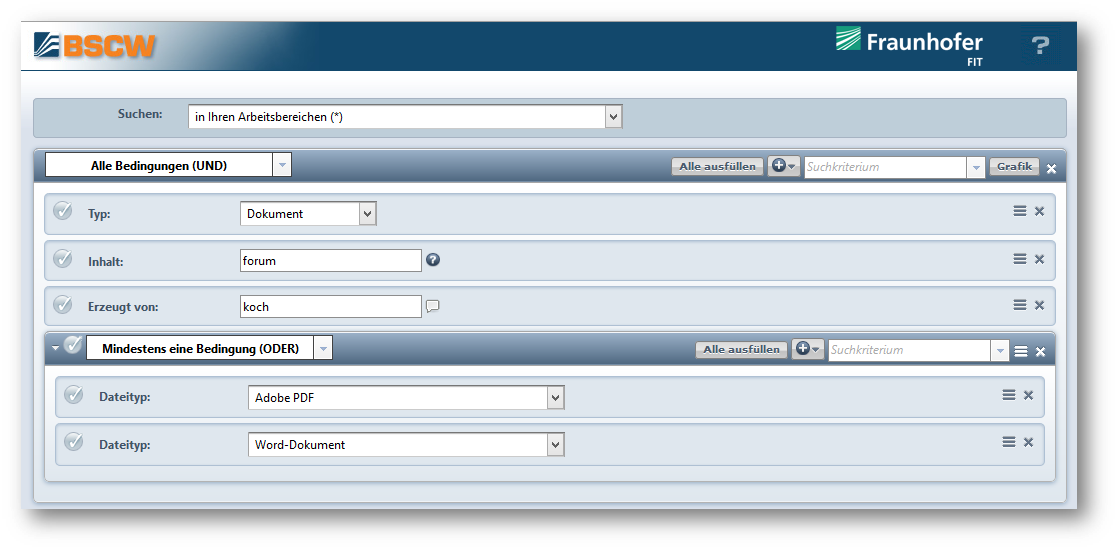 Search expressions in the search form be of type AND or of type OR, i.e. an object matching the expression must fulfil either all criteria (AND) or at least one of the criteria (OR). A criterion can also be negated and search expressions may be nested hierarchically. Thus all logical expressions can be reconstructed using the search form.
Please contact us
!