Task Management
Manage tasks in the team
BSCW task management makes it possible to create and work on tasks in the context of the entire workspace. Like documents, tasks can be established in every level of the hierarchy. A personal task list provides the necessary overview of the pending tasks.
Tasks are used to coordinate the shared work and serve as guidelines for project collaboration. The persons, deadlines and details allocated to the task provide a clear point of reference that streamlines the activities. A sophisticated status model allows the progress to be monitored. With BSCW, an ad hoc workflow includes not only the standard functions, but also advanced exception handling. That means the work process adapts to your needs, not the converse.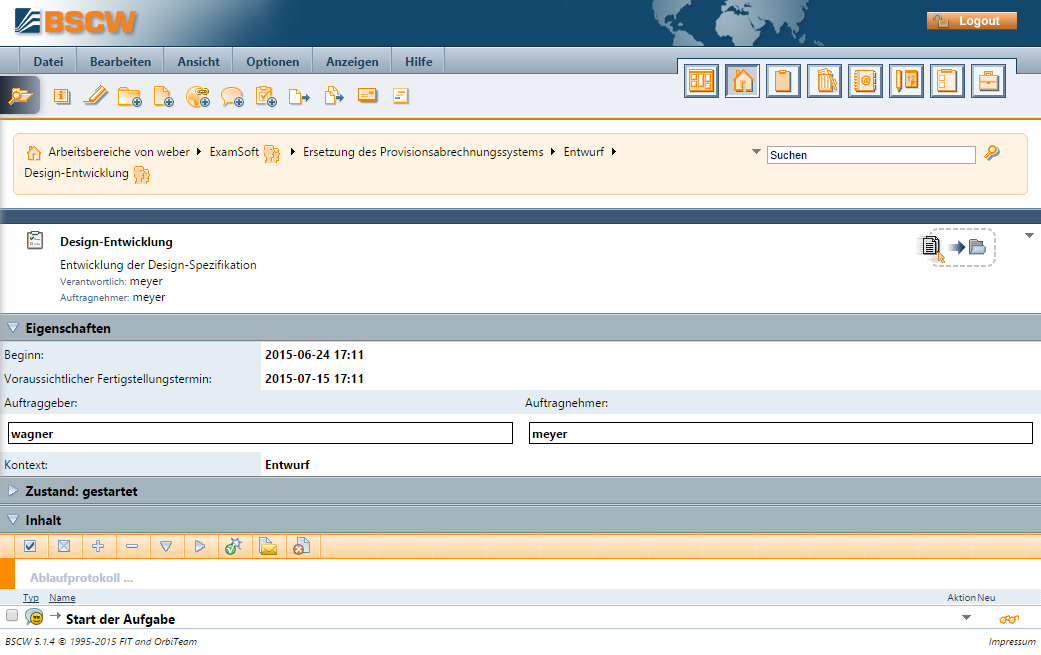 BSCW makes it easy to allocate documents to tasks. Users simply attach documents to tasks, giving the responsible person access to information relevant to completing the task. Allocated tasks can be divided into sub tasks as needed. The responsible persons are updated regarding changes to the tasks and any steps that are required. Automatic reminders for activity deadlines can also be configured.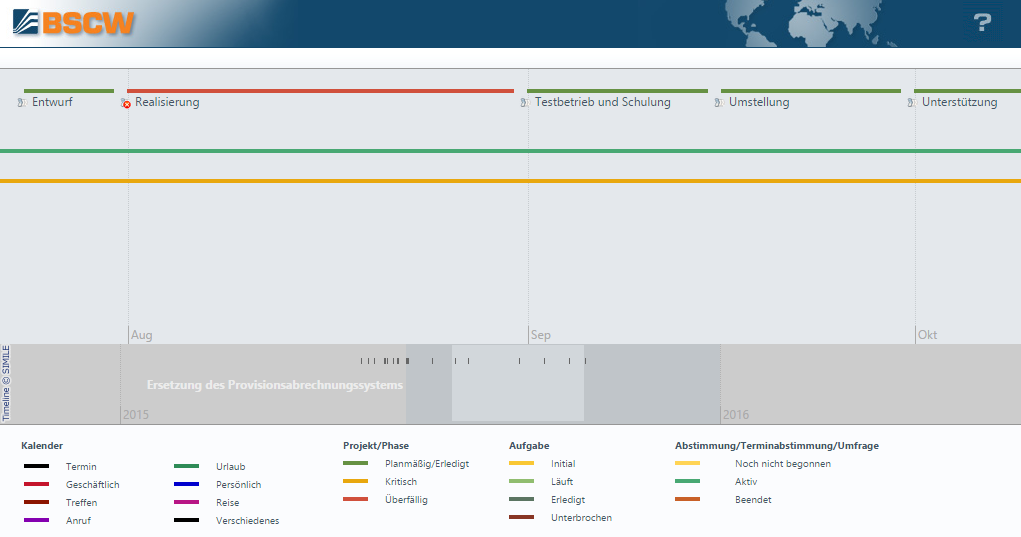 BSCW supports project management through time planning and by monitoring the progress of projects, phases and tasks. The system provides a graphical, chronological overview of all deadline activities such as meetings, tasks or projects.

Do you have further questions? Need more details?
Please contact us
!