Shared Calendars
Shared schedule management
BSCW makes it easy to coordinate schedules within a group. Each workgroup can use a group calendar to manage meetings and appointments. An overview of the schedules of various workgroups is available in your personal calendar.
You can also use BSCW to invite external participants to a meeting. Invited participants are notified via e-mail, which they use to directly confirm or decline attendance. This ensures that the participant list is always up-to-date.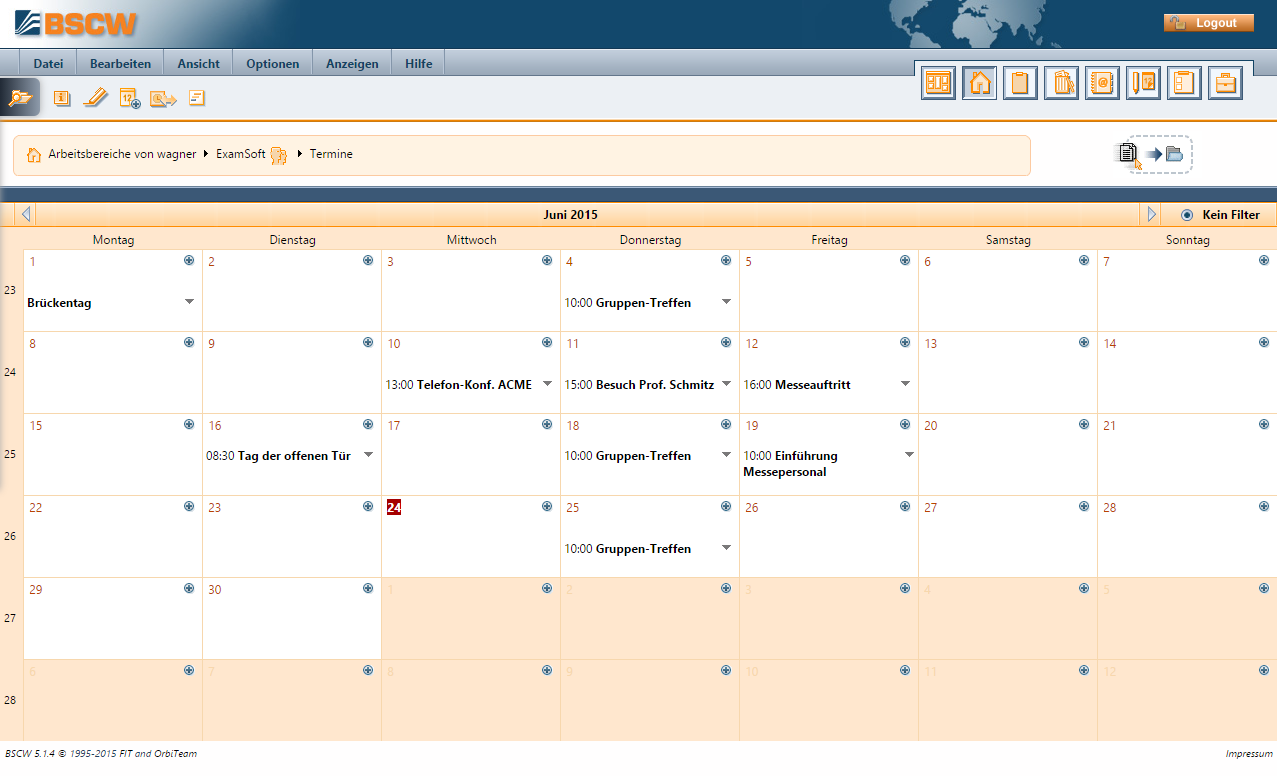 Apart from the various views (day, month, year), the calendar components of the BSCW system also contain repeat occurrences and a reminder function. This allows users to enter recurring meetings/appointments and configure reminders for forthcoming meetings/appointments.
BSCW supports the import/export of meetings/appointments using standard formats (e.g. iCal), in addition to the option of comparing the data with MS Outlook. Scheduling information that is in a supported format can be easily imported into a calendar via drag'n'drop.
Do you have further questions? Need more details?
Please contact us
!