BSCW Shared Workspaces
BSCW – for Perfect Collaboration
Professional document administration and efficient project management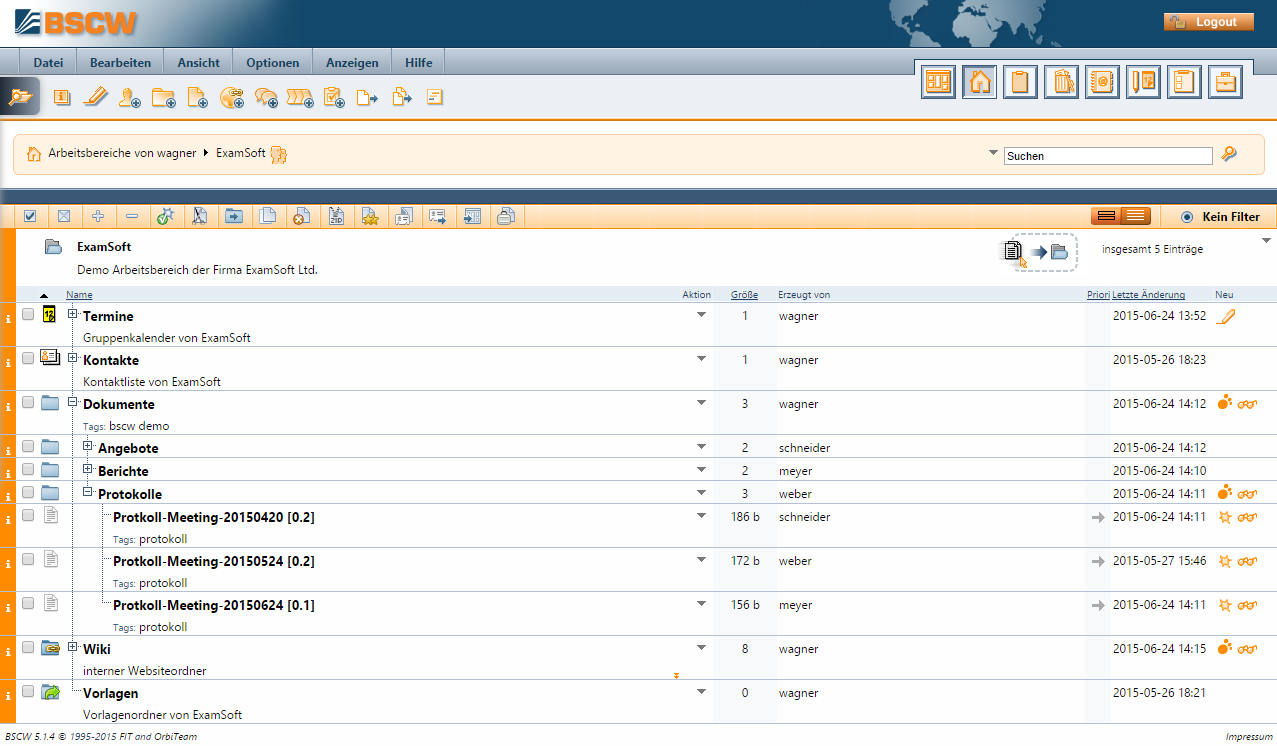 The BSCW shared workspace system is the tool of choice for efficient group collaboration. BSCW permits the creation of documents, appointments, contacts, tasks and notes within shared workspaces. Without having to install additional software, team members can access this data around-the-clock, from anywhere in the world. Mission-critical information is constantly available to all authorised personnel regardless of location, ensuring that complex workflows can be coordinated with minimal effort.
Teams are set up fast and easy. External project partners can also be added. With BSCW, workgroup project information can be shared across the enterprise via Internet access in a secure and reliable fashion. The flexible role concept allows responsible users to define access rights for individual team members.

Intuitive Interface for Quick Access
BSCW - for Perfect Collaboration


BSCW users directly access the data they need to complete their tasks with a web browser, making it fast and easy. BSCW is therefore particularly well suited for distributed teams in decentralized organizations and for extending location-independent collaboration beyond organizational boundaries.