Desktop Integration
Access your workspaces directly from your desktop.
The BSCW desktop widgets enable direct access to relevant information in shared workspaces from your PC or Mac; they are easily installed using the web-based user interface of BSCW. In order to provide instant access to shared information, some of the known "helpers" from the personal portal page are also available in a desktop context. This way you stay up-to-date with ongoing changes and receive notifications on their desktop.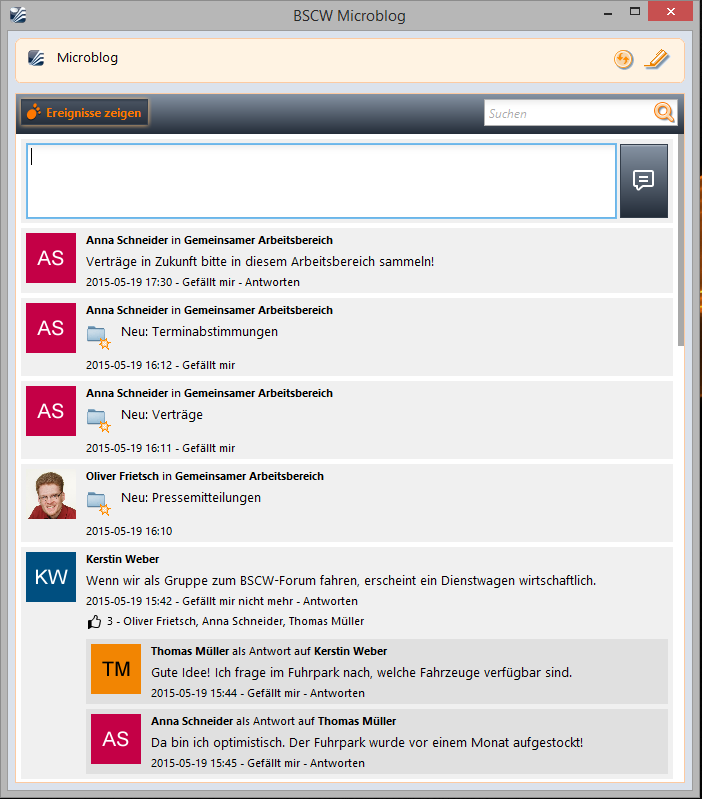 Once installed, the desktop widgets are available as a constant companion on your desktop and may even start automatically when the system boots. Using the desktop widgets, you may, for example, easily search the system or simply browse the contents of the shared workspaces. The Navigator Widget additionally offers an easy-to-use upload mechanism via drag & drop. Using the Contacts Widget all your contacts' address data is directly available to you. The Event Widget provides update notifications about recent changes in your shared workspaces.





Do you have further questions? Need more details?
Please contact us
!