Communication
Knowledge sharing made easy!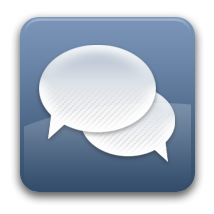 In addition to document sharing, BSCW offers a wide range of opportunities to exchange information with colleagues in a completely informal environment. This includes integrated features such as discussion forums, blogs and Wikis.

The exchanging of opinions in shared workspaces is facilitated through discussion forums. In the BSCW system, discussion forums are folders that only contain notes. The basic idea goes back to the popular Usenet news forums. A discussion forum corresponds to a news group. The linking of notes to a discussion is comparable to a thread topic. The key difference in BSCW is that you have the capability to control the access to a discussion forum and individual notes by assigning rights.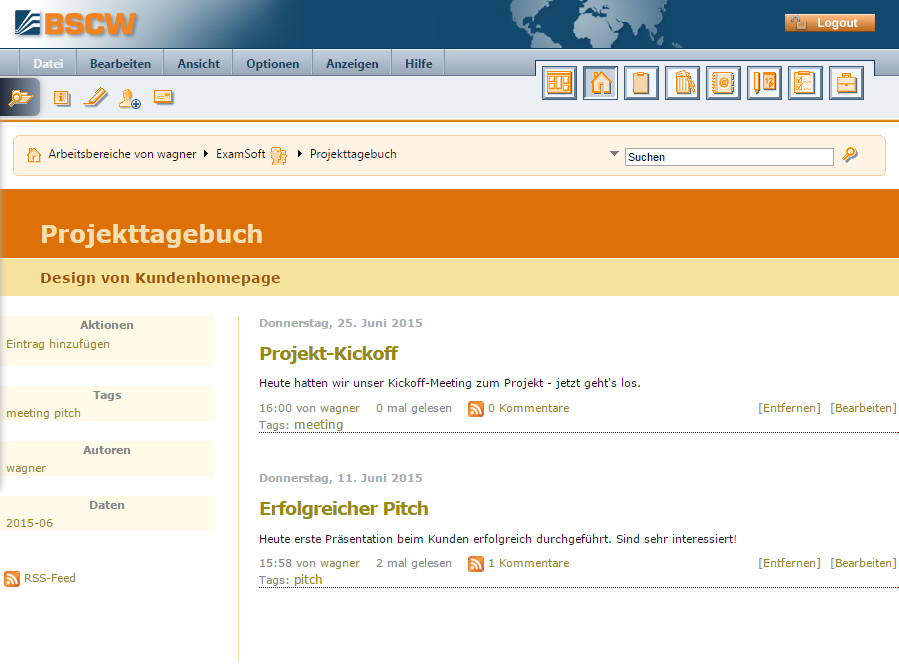 A blog typically describes a topic-based web site created by an Internet user with content that is presented in reverse chronological order. BSCW features integrated blogs that can be created and edited in shared environments as well. BSCW users can also comment on blog entries. Users have the capability to create personal blogs, group blogs or even public blogs. When creating a blog, you can define who has the right to create entries and who has access for reading purposes. Moreover, an individual layout can be specified. Blogs created within BSCW can also be tagged, which results in the display of so-called tag clouds. Finally, RSS feeds are also available.

In BSCW, web site folders offer a convenient way to easily share and edit content in shared workspaces on a collaborative basis, much like in a Wiki system. Users can create and edit new pages in a web site folder and link them to existing pages. The content is simple to manage through an integrated web editor.

Moreover, with the use of web site folders, the appearance of shared workspaces can be adapted to individual needs. A web site folder specifies a
template
and a standard page that is displayed in place of the normal view when opening the folder. Users can choose from a selection of predefined templates, which can be edited.
The editor has various options for customising the view and integrating content and functions from the BSCW system. This allows specific actions or predefined elements, such as the latest revision date of a page, to be added to a template (or content page).
If you still prefer to utilise an
external
Wiki system
, you can integrate external Wikis into BSCW workspaces and restrict access to the corresponding workgroup in order to protect the content.
Do you have further questions? Need more details?
Please contact us
!