Awareness


Keep everyone up-to-date at all times
A vital factor in the success of distributed project activities is keeping the participants informed at the same level. BSCW supports this through various awareness mechanisms such as generating detailed change logs (history function) on all objects or automatic event notifications that keep participants informed. The system also shows the availability of the project participants so that the members of a workspace can be contacted directly.
BSCW has several options for keeping workspace members aware of events:
Event symbols in the folder overviews indicate at a glance which activities have recently been carried out on an object. Clicking on the symbol provides additional information regarding "who did what?" All objects have a detailed history of their corresponding events. The information goes as far back as your BSCW administrator maintains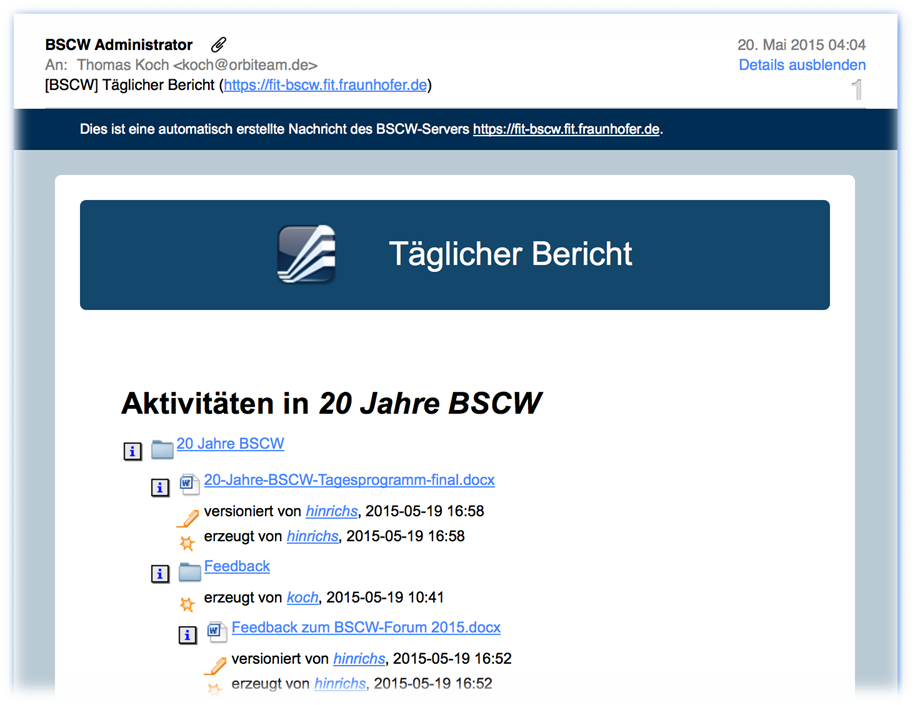 the event history.

You can also use the convenient method of receiving notifications regarding the previous day's events via e-mail. The daily workspace report lists all interesting events of the previous day across all of your workspaces. For urgent activities within a workspace, BSCW can be configured to immediately send out direct e-mail notifications.
The event feeds provide current events from the BSCW system in RSS-format messages. With these feeds, you can use modern browsers (or other RSS news platforms) to gather real-time information regarding the activities in your workspaces.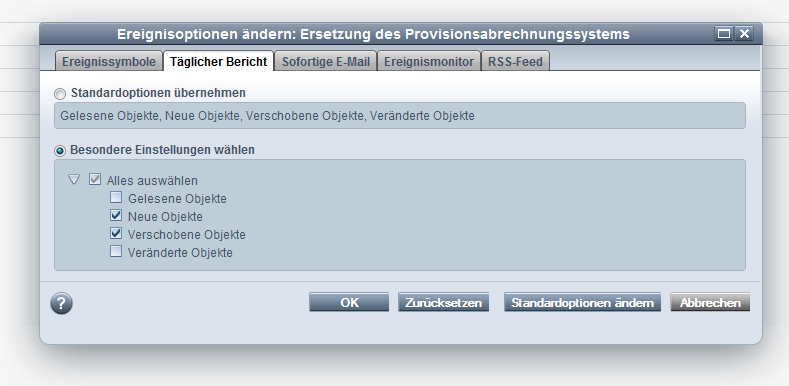 The various notification functions in BSCW can be individually adapted of course. You can determine for yourself which notifications you would generally like to receive and limit them to specific types of events. In addition, special types of notifications can be created for each workspace. For instance, immediate e-mail notifications can be set up for a current project while relying on a daily report for other areas.
Do you have further questions? Need more details?
Please contact us
!